University of Colorado at Denver
User Experience
Lead Design
The University of Colorado at Denver Campus is an integral point of communication between business owners and students ready to join the workforce. As CU Denver continues to grow, it is vital that business owners, especially in the metropolitan area know they have terrific candidates in the city.
2015 brought many opportunities to CU Denver, one of which was the ability to create a new website. The goals of their new site were to prove to students that there is an affordable, world class education right in the heart of the city. And to remind business owners that CU Denver graduates can be a tremendous asset to them when hiring.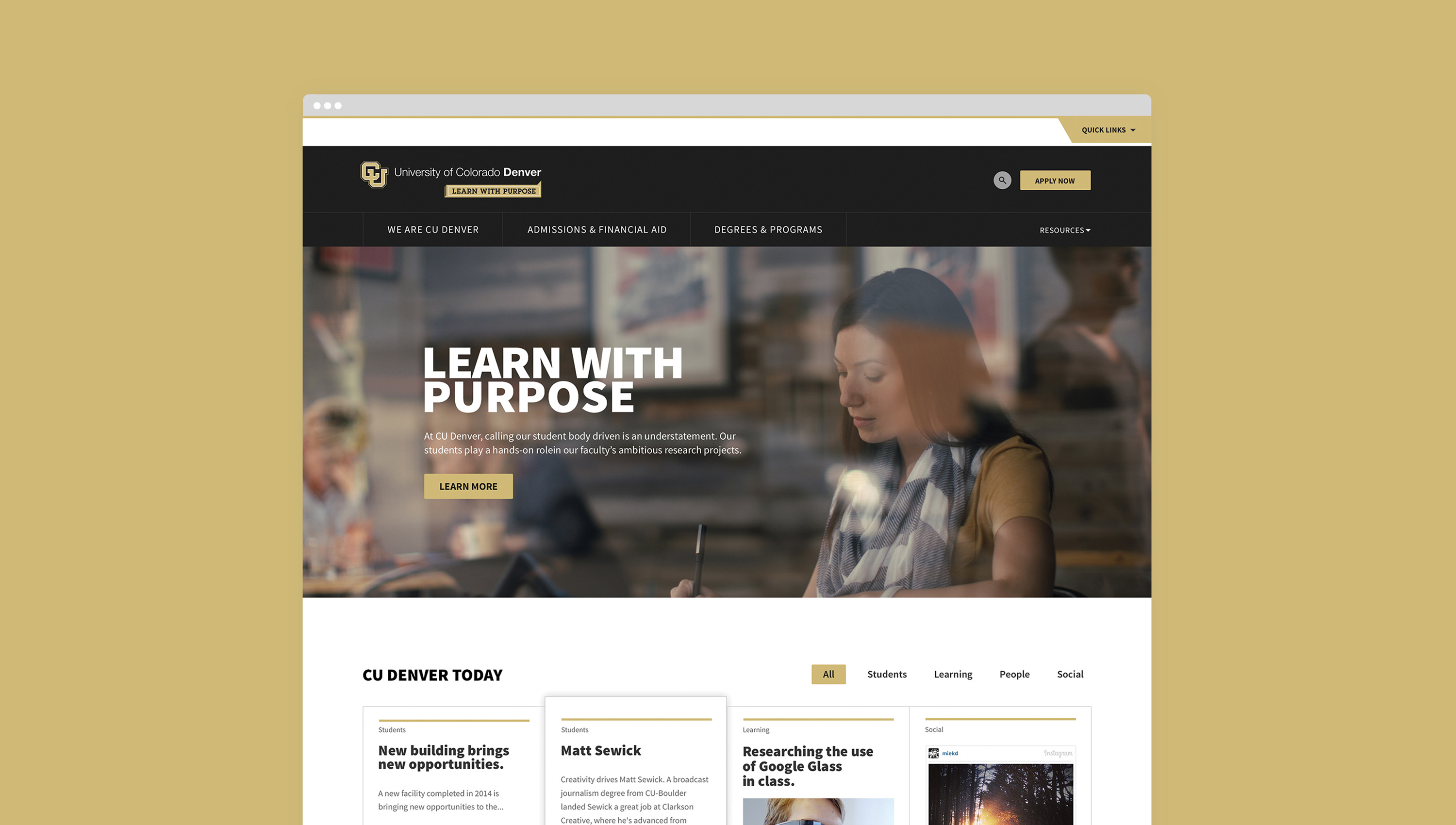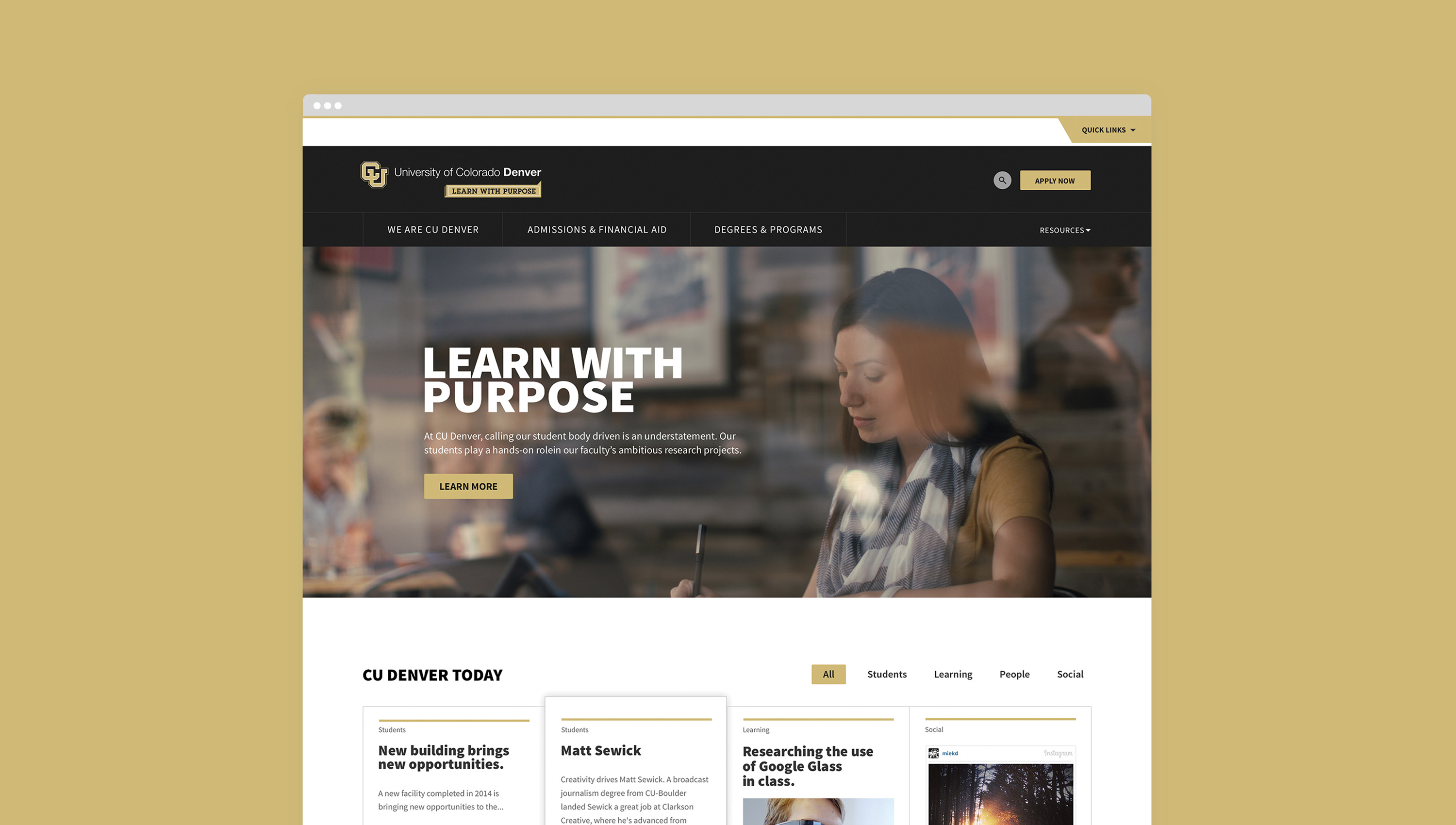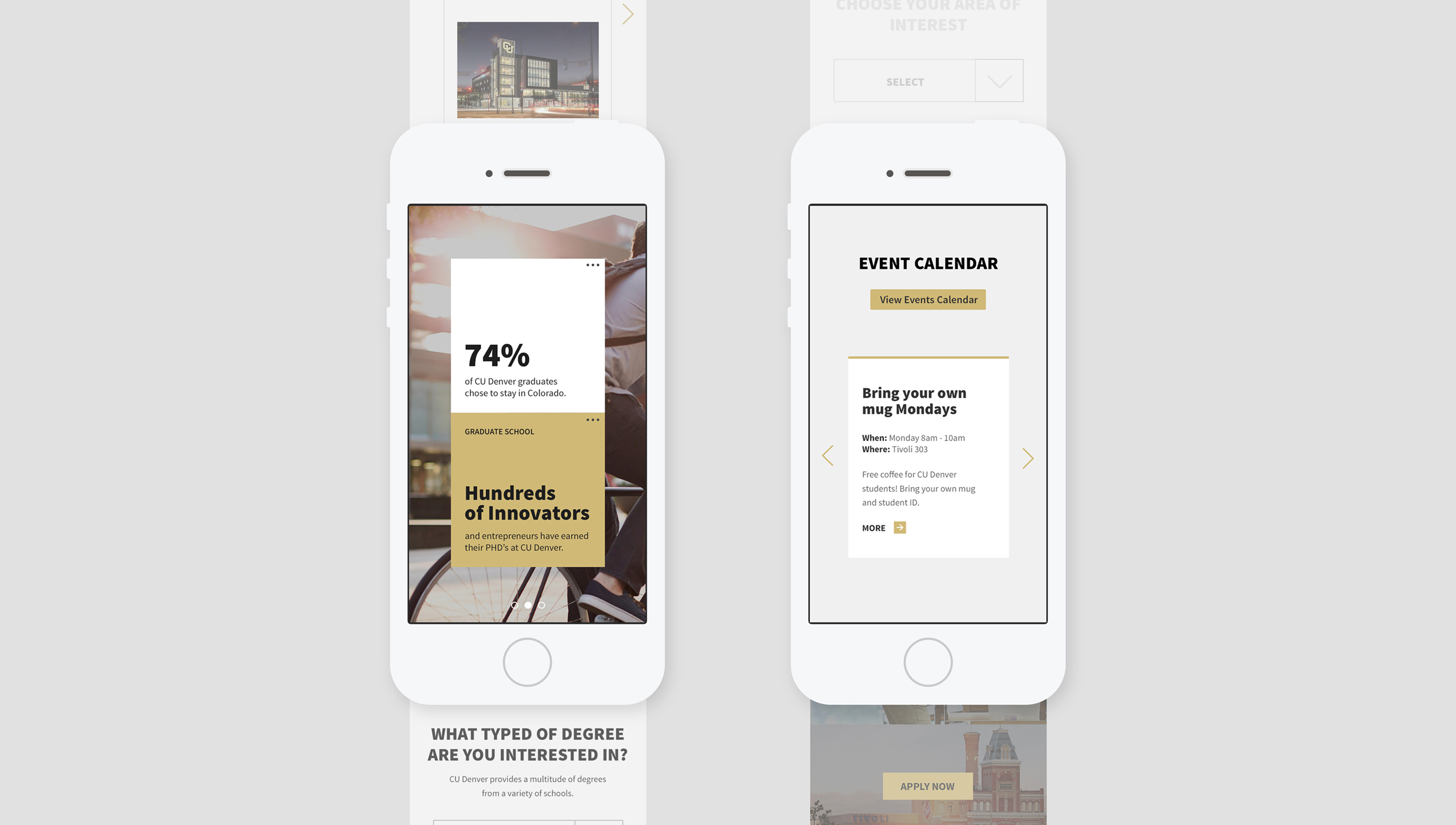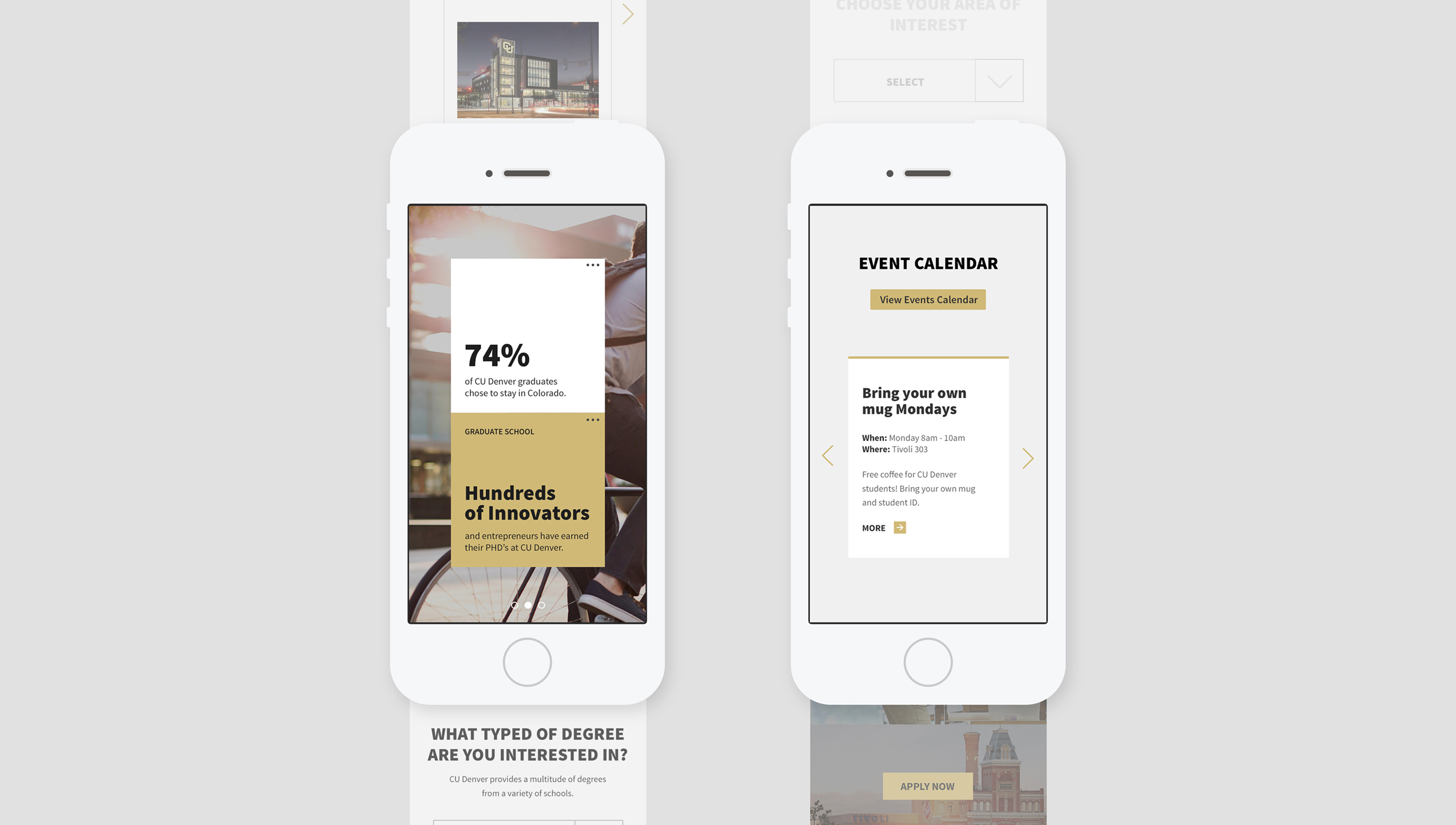 Building a collegiate website suitable for future growth.